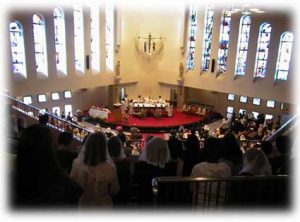 The Main Altar is installed in southwest side and behind the altar is the Bishop's chair. On the Southern and Western walls, are the "Way of the Cross"paintings.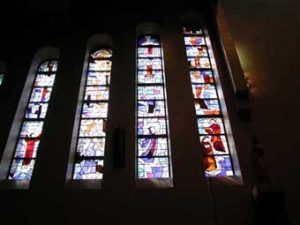 The mysteries of the Holy Rosary are depicted on stained-glass windows.
---
Chapel:the Blessed Sacrament is preserved here.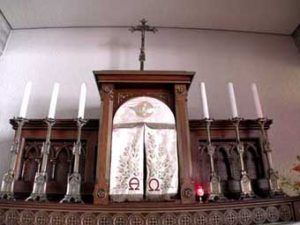 The altar here was formerly used as the main altar of the red brick church(consecrated in 1896) and the wooden cathedral(consecrated in 1938) was moved here in 1986 ,when the present cathedral was consecrated.

---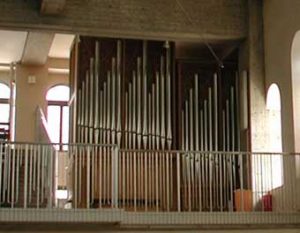 On the south side , the Werner Bosch Pipe Organ, West Germany, (24 stops and 1675 pipes) is installed

---
The relief on the outer wall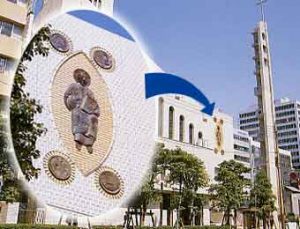 The relief " Christ the King". on the outer wall.

---


40 meters height
The three bells in three different sizes, announce the Angelus at noon and at 6.30 p.m.

---